This one is actually part of a Winter tag I missed yesterday.
Courtesy of Ell from ellduclos.blog. Check her out there if you don't know about her already.
So, um…I'm not exactly sure how to introduce this one.
And I wasn't tagged, to my knowledge.
But I took a look at the post and it looked WAY too fun to pass up.
Plus, it gives my readers a chance to get to know me before we start this party…
You know, the Blogmas party.
Also, this one is sorta kinda at 12 am on Blogmas Day 3.
Ok, it is 12 am on Blogmas Day 3.
Playing a little bit of catch up, but that's ok :).
I'm late for everything. You'll find out more about this later.
So let's get right into it!
*PLEASE NOTE: This post and other posts on my site may contain affiliate links. All this means is that I get a small compensation if you purchase from one of the links in my post… at NO extra cost to you! For details, please view my privacy & disclosure policies.
1: My Favorite Holiday Tradition
Damn, I could name so many.
I love the colors, the lights, the atmosphere…
I'm talkin' that Nat King Cole, tinkling piano type of stuff.
In fact, smooth-jazz piano riffs are like the signature of Christmas for me.
I am The SINGIN' Vegan Chick, after all.
2: My Favorite Go-To Winter Lippies???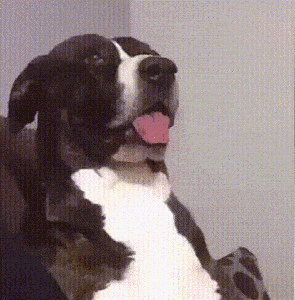 Giirrrrrrllll, what the HELL is a LIPPY?
I use chapstick, most of the time.
But my favorite lip moisturizer would have to be good ol' fashioned shea butter.
Especially at night, when my skin needs the most moisture.
Like hot sauce, I put that sh*t on everything.
3: My Favorite Winter Scent
Something with pine in it. Hands down.
Reminds me of having a super fragrant tree.
It's got such a warm, sweet scent.
Usually, I'm more of a clean, flowery kind of girl, but this stuff is perfect for the holiday season.
4: My Go-To Winter Fashion Trend
Scarves, scarves, and MORE scarves!
If you didn't already know, I'm a singer.
Did you know I was a singer?
I must have forgotten to mention it.
And in the winter time, it is EXTREMELY important for me to keep my neck and throat warm.
That winter air is HARSH on the cords.
So I've enjoyed finding different soft, fluffy, fuzzy scarves to nuzzle into.
I love me a nice infinity scarf. Those things are cozier than this otter snuggling a blanket.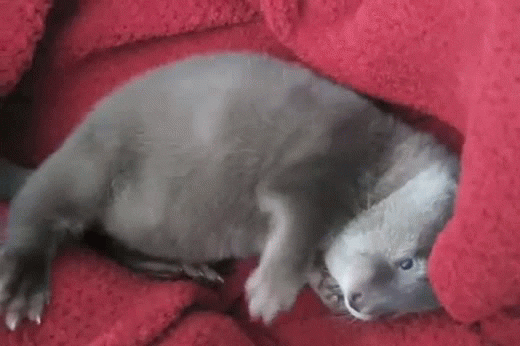 5: All-time Favorite Holiday Movie
But not the one with Michael Keaton (sorry, dude).
6: All-Time Favorite Holiday Tune
Hmmm…Jazz gives me the feel-good spirit of the season.
But I gotta say I love the Trans Siberian Orchestra version of
Carol of The Bells.
Never fails. It's so badass.
7: Travel or Stay Home For The Holidays?
Travel, travel, and more travel.
I may not be a travel blogger, but there's vegan stuff all around the world.
Stay tuned.
And that's all I can say at this point.
8: Favorite Winter Skincare Must-Have
I've also been loving my rosehip oil lately.
And the dry air means that I've been putting it on under a moisturizer like a serum every morning and night.
9: My Favorite Winter Haircare Product.
Um…can I say shea butter again?
I focus most on moisturizing.
Right now, I love to mix shea butter and coconut oil together to make an oil treatment.
I'll throw a couple of drops of argan oil in there, too.
Because, you know, it's argan oil.
I actually have an entire blog post on my current haircare faves.
I'm considering trying out one of the other hair masks, so I'll definitely make a post about that.
10: My Favorite Winter Activity
And drinking matcha tea as I sit by the open window.
And the window isn't actually open, only the blinds.
Plus, my mom LOVES Christmas lights, so there's always something to look at.
But for real, in the winter, my bed is my best friend.
My boyfriend is my second best friend if he's in it and makes it warmer.
11: My Favorite Must-Have Winter Beauty Product
I'm sorry. Now you know why I went for vegan "lifestyle" instead of vegan "beauty".
I lurves me some skincare, but I can't remember the last time I wore more than mascara.
Since you know I love shea butter so much, I bet it won't surprise you that I love the Shea Moisture line.
Cruelty-free all the way.
I don't quite have a favorite scent.
They make about 3 hand creams and they're all damn good.
So pick one and love it or try another one, like me!
12: Love or Hate the Snow?
I love AND hate the snow.
Why? Because I live in Maryland and we tend to have at least one MASSIVE snow every year.
This is great because it only happens once a year.
It sucks because it only happens once a year.
Enough to keep us all out of work and school for at least a couple of days.
Not enough that we're used to bundling up like Inuits and shoveling tons of snow.
It's SUPER pretty, but after the first few days, I'm over it.
13: One Item on My Wish List This Year?
They do lifestyle and beauty boxes for vegans, and I want a subscription.
It would be kind of a "Merry Christmas to Me" thing, but I have always wanted to do a subscription box.
Oh, they also do vegan doughnuts, which I covet.
Soooooo a vegan lifestyle box and a doughnut from The Vegan Kind…
But you get it, I like vegan stuff and food and that's what I want for Christmas ;).
14: My Favorite Holiday Treat?
Better than a PSL, I don't care what you say.
I know it's listed as a Fall drink, but I love it for Christmas.
Thinking about it makes me drool.
I get it with soy milk and no whipped cream so I can be sure it's vegan ;).
15: Early Bird or Last Minute Holiday Shopper?
I am last minute with EVERYTHING.
In fact, it's the one thing that my boyfriend and my father can agree on: I'm late for EVERYTHING.
I nominate the following bloggers for this tag:
I chose y'all because your blogs look SUPER interesting and I wanna see what you do with this.
(Extra props to Kate from Into Indy for having a cat named Albus Dumbledore.)
Let's do it!
Also, if you're reading this, I want to see what you got, too!
I challenge you to do this tag and hit me up on social media to share it with me <3.