Ok, y'all… hope you're ready for part 4!
Don't forget to leave a comment down below letting me know how you like these posts and how I can make them better for you.
I want this to be like a weekly journal, but I also want it to be helpful for you. So please let me know <3 .
Anyway, here we go!
Recent/Related Posts:
That Critical Voice Inside Our Heads
Wednesday 7/11/18: Job Interviews and Therapy
The Interview
So, lately, I've been looking for a full-time job and I managed to snag myself an interview.
It went great… I had to take a math test, which I was TOTALLY dreading, but I actually did ok! 
Also got to talk to the recruiting manager, who seemed to really like me. So cross your fingers!
Therapy Session
I talked to Shamyla about how great I felt about the interview. And then we delved deeper.
I started to talk about my insecurities and how I'd feel if I didn't get the job.
I'd probably start second-guessing myself and wondering what I might have done wrong. 
Then I'd start to wonder about my instincts, and what it could be about me that is so out of tune with the rest of the world.
We decided to give this critical voice in my head a name.
Confusion.
Confusion is like a toddler who pitches a fit and wants to drive my car. When I get tired of hearing it scream, I let it.
It crashes us into everything while I sit in the passenger seat with my eyes squeezed shut.
This is the voice that makes me lash out when I'm angry. It's the thing I let take over when I make my least rational decisions.
And it's not a voice I want my loved ones to hear, but they do. Which leads to all kinds of hurt and destruction.
We decided to talk to Confusion, ask it what it wanted, and it told me conflicting and seriously critical things about myself. None of it was true, but I felt like it was.
I felt like I was losing my mind, like everything I knew to be true about myself was a lie or something.
Objective For This Week
This week, I'm going to consciously talk to this voice and try to learn what it wants. Because telling a toddler to stop crying rarely ever stops them. They simply try to hold it in, tears still rolling, or worse, get louder to spite you.
I gotta talk to this voice and give it time to express itself, but not give it license to drive my car… make sense?
Thursday 7/12/18: Family
I don't really know where to start with this one… it seems almost inappropriate. But this is what I did on Thursday.
Unfortunately, we've had a death in the family. She was the wife of my first cousin, mother of 2 second cousins. And she was pretty awesome.
I was asked to sing at her funeral, which I did. She was one of those people who was really easy to get along with and integrated herself in with the family, so I never felt weird around her.
I mean, most of my cousins' spouses are very cool people… but this woman… I probably would have been friends with her even if she weren't married to my cousin.
Which is exactly what I said before I started to sing. And what did I sing?
Oh, Danny Boy.
I wanted to perform this song because most of my cousins just love to hear me sing. So I wanted to choose something heartfelt that I knew she would have loved to hear.
I was prepared to sing ACapella, but then the church organist offered support underneath of me. Totally unrehearsed, totally organic.
Turns out Oh Danny Boy is the same tune as a well-known church hymn… which I don't know the name of, but hey, I thought that was pretty special.
Later, a fellow mourner would tell me that she was just talking to her niece about that song… which she wanted played at her own funeral with bagpipes.
And later still, the departed's uncle would ask me if she ever told me that she had Irish in her family line, and if that's what made me sing that song…
The answer is no. I had no idea.
So… I'm not a religious person, but this can't all be coincidence.
I believe in a divine organization, and this was further proof that maybe there is.
Edit: Later that night, I got a call from the place for which I interviewed on Wednesday. They want me to come in for a second interview. Maybe it's just luck. Or maybe it's something else…
Friday 7/13/18: Life Is Good
FriYAY! Even though this is my longest work day, I still love Fridays.
Obviously, I was feeling pretty good, considering I got a call back from that potential job.
But I've  also started writing songs again.
I was chillin' in the shower after work, and a melody popped into my head.
Shortly after that, a whole verse popped out…
… I recorded it. And I'm going to write it down and see what I can do with it.
I hear it as an acoustic guitar song, but could be piano, too. Let's see what happens :).
Friday Night/Saturday Morning: Seriously Weird, Disturbing Dreams
Things have taken a bit of a turn…
I had this weird-ass scary dream last night… is it possible to "lucid dream" while not really KNOWING you're in a dream? Like, I didn't think, "Oh, yeah, I'm in a dream right now", but I knew that I could make the story change with my mind.
The dream was still terrifying, though.
I was in a massive mansion with a group of people. It was a farmhouse-meets-mansion-in-New-Orleans'-French-Quarter kind of house, and there was a monster that hid in the walls.
Its skin was wooden in texture and appearance, and its frame was like that of Grendel from the 2007 movie Beowulf.
Anytime it would touch one of us, we would start to become part of the house, or part of the monster itself.
We had to try and escape it, but we couldn't leave the house, so we could only ascend the staircases. After each flight, the hallways got smaller and smaller and smaller until we had to duck and finally crawl…
Fucking. Terrifying.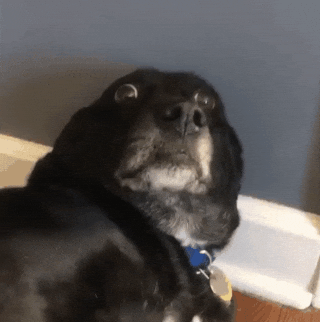 Especially since 1, I'm claustrophobic, and 2,  the creature would reach through the walls to grab at us.
The only way we could hear it coming was by listening for its footsteps. Which were echoing everywhere.
Anyone ever played the game For One Night Only? You know the music that plays when the clown gets closer?
(I couldn't find a video of just the music, so here's my favorite gameplay of it by Markiplier. Skip to 4:16 to hear it right away. Yes, I watch Markiplier. Don't hate.)
Yeah, that shit FREAKS ME OUT! And that was the sound that kept echoing through the walls… on top of the creature's footsteps.
I have no idea what it means… any theories, please comment them below.
Saturday 7/14/18: I am OBSESSED With Olivia Pope
Scandal was so bomb.
I'm sad it's over, but I also think it ended at the perfect time for us to appreciate its contribution to entertainment without overstaying its welcome.
… *cough* Grey's Anatomy *cough*…
All that being said, this part of my post isn't going to be about whether Jake got screwed or Olitz should have ended up together… I'm just obsessed with Ms. Pope herself.
The woman is FABULOUS. Between her and the new Duchess of Sussex (Meghan Markle), I'm getting major style inspo.
Anyway, lately, I've been obsessed with Olivia's nails. They're so classic and simple, but really add something to her hands.
So I'll be getting my nails done today. Inspiration? Classy and fierce. Like Olivia and Meghan.
And now? Coffee.
Saturday Evening: Got My Nails Done… FINALLY!!!
I don't think you realize… I've been dreaming about a manicure for MONTHS now.
And no, I'm not exaggerating. I have LITERALLY been dreaming about getting my nails done. I have acrylics in all of my dreams.
So, needless to say, it felt like the right time.
What do you think?
Sunday 7/15/18: I Ain't Doin' Sh*t
Yep. Sunday is my rest day.
Like, literally, I woke up at 4am, couldn't fall asleep so got up and had tea, then laid down on the couch 4 hours later and slept till noon.
And I had the house to myself the first half of the day. It was BLISS, damn it.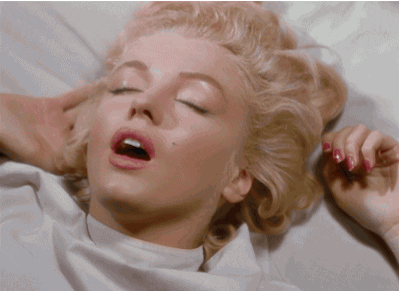 Monday 7/16/18: The Problem with Facebook
I've made an observation.
Remember last week when I mentioned how Facebook became a mind dump for people with strong opinions?
Well, not that I think that's a BAD thing… it's not a habit I like having, but if being able to do that is actually helpful for you, I can't tell you NOT to do it.
But I've noticed that some things are shared on a whim, never to be repeated in real life. Which is a shame, because they might be good ideas or valid issues.
People are too absorbed in doing things that make them feel good in the moment (myself included).
We really DON'T know how to begin solving these issues in real life. Or if we do, we're probably not doing it. Because mind-dumping on FB is easier.
Those are my Monday Morning thoughts for ya.
Monday Night: Things I'm Realizing About Myself
Tonight, I'm in some emotional pain. I'm not entirely sure why… there's no valid reason, other than I'm still struggling to find my own identity.
Who can relate? Please drop a comment.
But yeah, I've started thinking about a time back in HS when I had a conflict with some boy. We ran in the same circles, so it was going to be awkward running into him at social events.
I'd go to school terrified. I didn't want to draw attention to myself for fear that attention would bring social consequences.
I made it a point not to stand out. Which is pretty fuckin' hard for me.
I wanted to make myself smaller, wanted to disappear.
I know, it's dumb. But for years, I've had this complex relationship between wanting to stand out but not wanting negative attention.
Maybe it's because I've been coddled or something. But I resent myself for dimming my own presence because I didn't want to step on someone else's toes…
What did I stand to gain?
Tuesday 7/17/18: Trying to Fall Back In Love with Blogging
One of the reasons I've had to pull back on most of the posts I've been doing is because I lost sight of my 'Why'.
Honestly, I started blogging because I wanted to create an avenue for me to eventually work for myself. But I didn't want to blog about blogging. I wanted to blog about my life.
See, I don't feel like anything good comes out of me unless it's organic. And I was starting to see the cracks in the stuff I was putting out for you.
So, whether you love it or not, I'm trying this once-a-week journal entry format.
This is basically all the stuff I'd be writing in a journal or diary, but shared with you guys. Otherwise, I'd feel false or like I was lying to you. And I didn't want to do that.
So here I am, writing, trying to fall back in love with my blog. And I hope that along the way, I can get you guys to fall back in love with it, too. <3 .  . .  . . .  . . . .  . . . . .
Hey, Y'all!
If you liked this post, please show me some love by commenting your thoughts, sharing it, and following me on social media!
Please don't hesitate to say hi, especially if you're there from the blog.
Also, my mailing list is OFFICIALLY up and functional! So please sign up if you liked this post and don't mind receiving 2 updates from me weekly!
Thanks for reading!!!! Happy Living!!!